SINGLE OF THE YEAR 2017 - The Shortlist   
On Friday's rockshow 5-8pm (airing on meridianfm.com), we'll be counting down to band of the year 2017 - and thanks to the many thousands of you that have voted.   
We'll also be calling three other acolades - album of the year, live act of the year and single of the year, as we did last year. All the winners will get play listings for 2018. Something practical.   
Below is our shortlist for single of the year. We've played over 1,000 bands during 2017 and premiered more than 120 tracks. The shortlisting is based on songs that have gained repeat play listings and also had their first plays with us on the Friday rock show.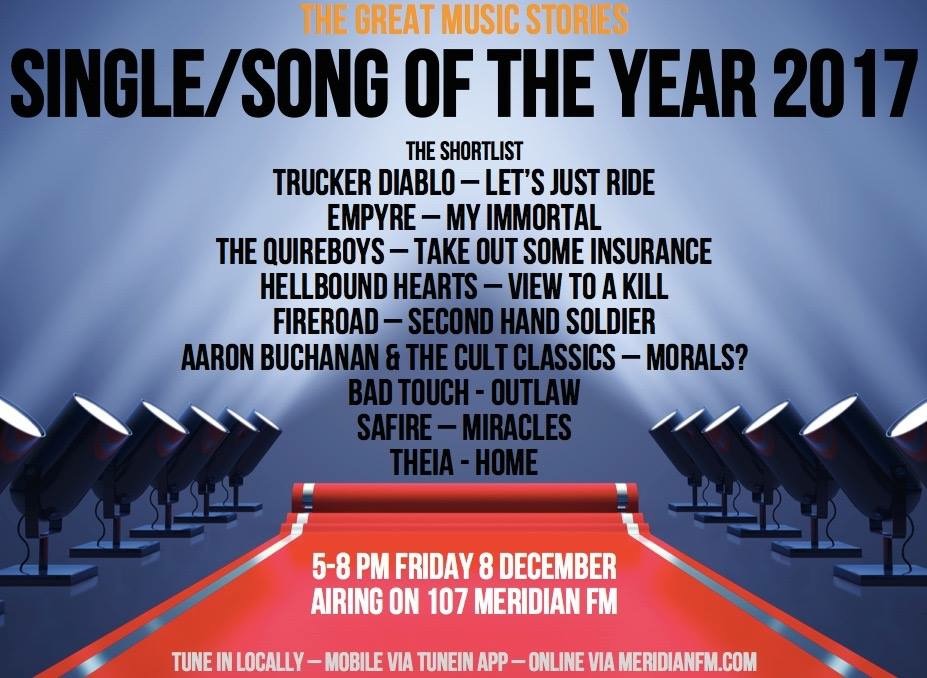 The term single has become a bit nebulous in the rock world today, but this gong is for stand out songs that we have treated as singles even if they were never released as such!   
Congrats to all those shortlisted EMPYRE The Quireboys - This Is Rock And Roll Hellbound Hearts Fireroad Bad Touch THEIAuk Safire Aaron Buchanan & The Cult Classics and Trucker Diablo