Hellbound Hearts announce new Film Noir tour shows!
After a successful 2017 promoting the release of the debut album 'Film Noir' Hellbound Hearts have announced more dates to continue the push into 2018, starting at Rockmantic Festival in Carlisle.
The tour was announced on the GreatMusicStories drive time rock show on Meridian FM with head honcho Guy Bellamy. Get your tickets and save the dates, there will be a few surprises on the way with some great cities and towns on the list.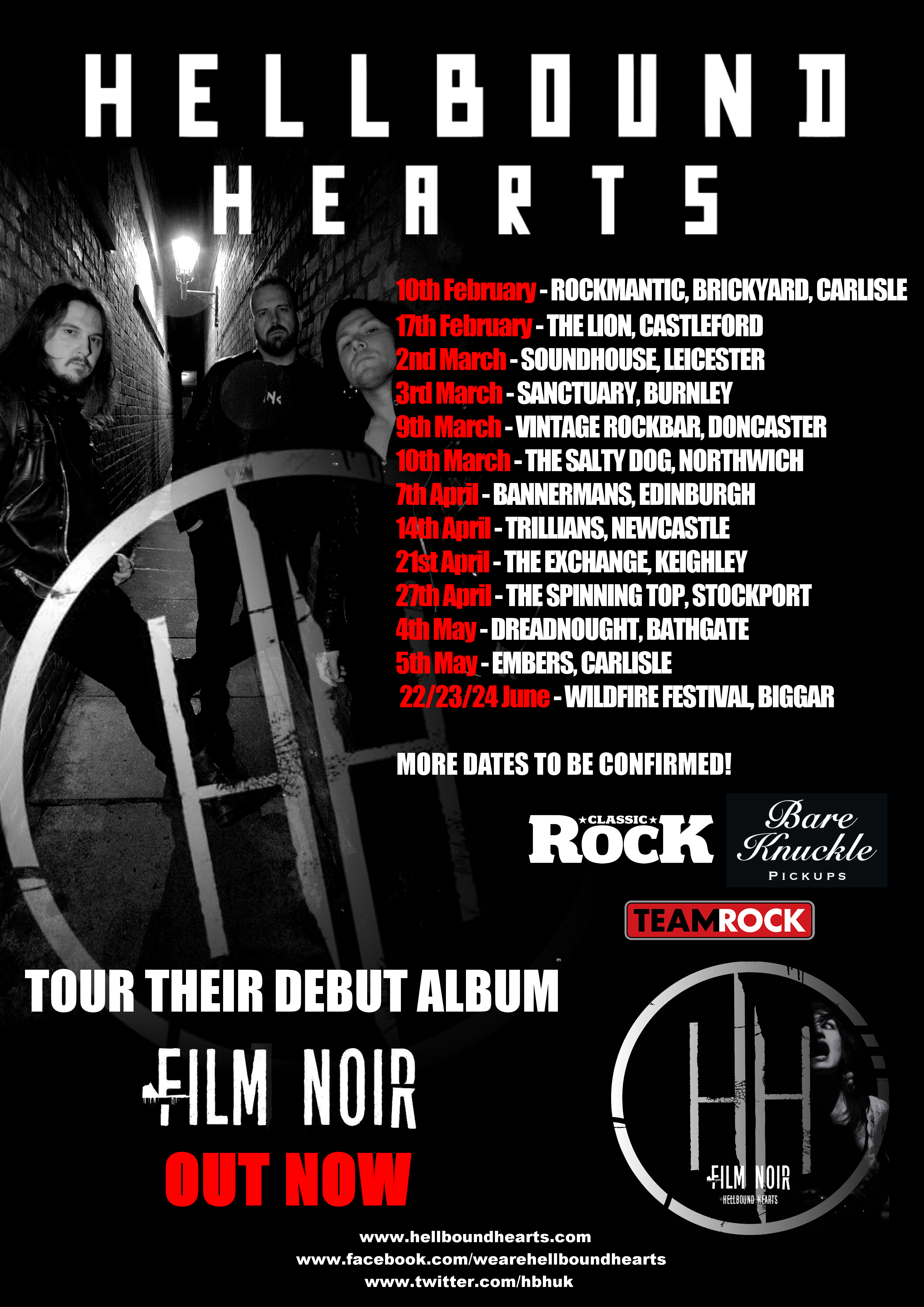 Film Noir is available to buy from the official Hellbound Hearts online store at www.hellboundhearts.com/store or via all digital platforms, itunes, amazon, googleplay